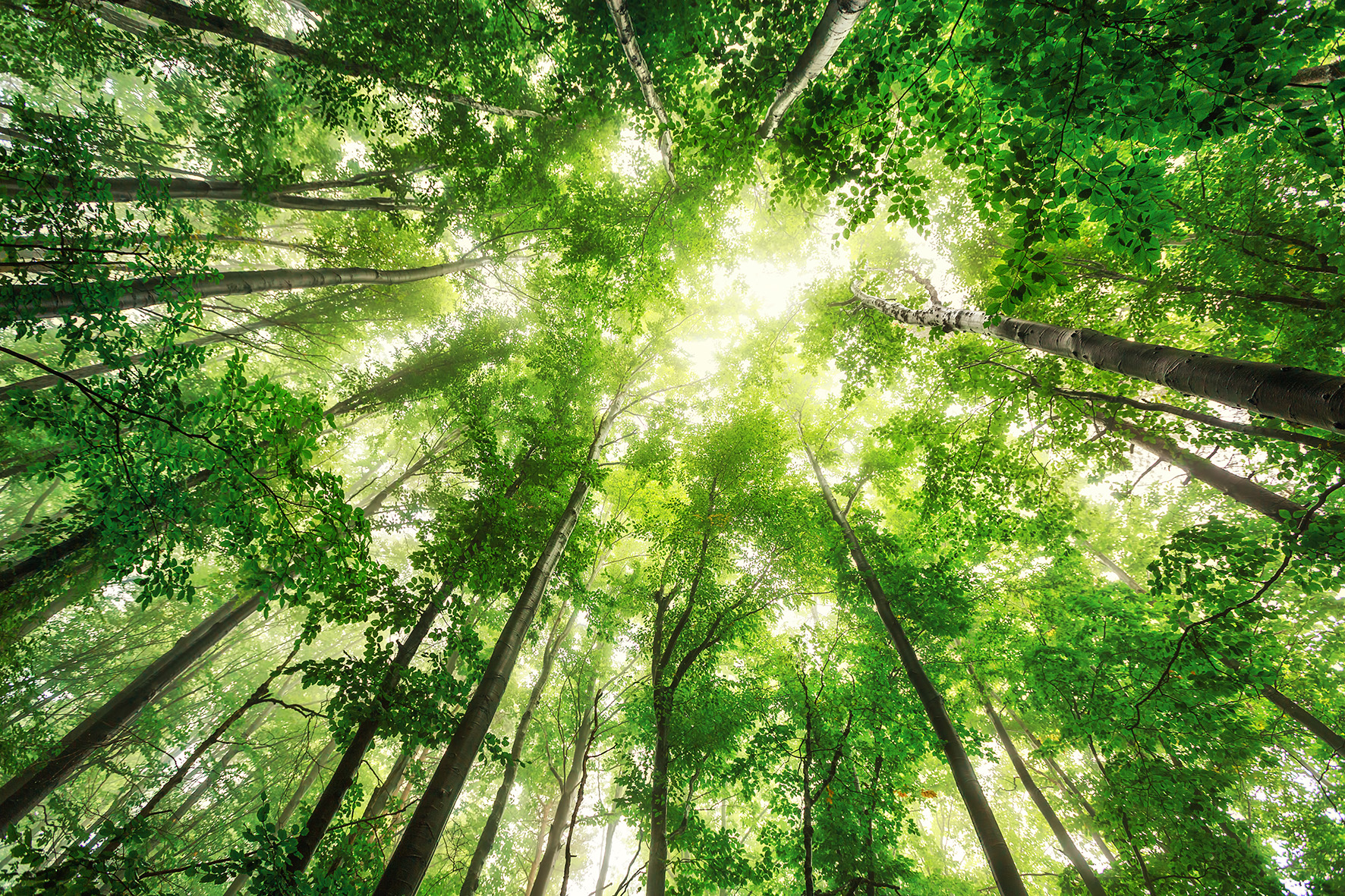 Carmignac, empowered through its independence and transparency since 1989, has maintained a long-held practice of investing responsibly, aware of its corporate duty to its investors and stewardship as a leader in the European fund management industry. As Risk Managers, Carmignac seeks to mitigate as many risk factors as it can identify, this very resolutely includes risks associated with poor governance and shareholder underrepresentation, irreverence to social issues such as health and safety, and environmental challenges particularly in respect of fossil fuel reserves.
Since 2012, Carmignac, as a UNPRI signatory (United Nations Principles of Responsible Investment) and a French investment firm (under the French government's directive Grenelle II Law, art 224-238, 2010), has raised the level of its transparency in regards to the application of Environment, Social and Governance (ESG) criteria in its investment process. Each UNPRI principle has been implemented across most of its Fund range.
Carmignac's long-term SRI commitment
---
Present in the investment industry for close to 30 years, Carmignac has always committed to being:

Independent:

The capital is held entirely by its directors, fund managers and staff. The company is not attached to any group, significantly limiting the risk of conflicts of interest with companies in which it invests its assets under management.


Transparent:

In each quarterly report, Carmignac publishes a detailed breakdown of its fund portfolios. The report is made available to the general public on its website, which ensures complete clarity of its investment strategies. The Funds' audited annual reports include comments on the major ESG issues affecting companies in which Carmignac holds an interest.


Responsible:

When selecting securities, Carmignac excludes companies involved in controversial activities such as anti-personnel mines and cluster munitions*. The company also practices negative screening on globally recognized norms-based conventions and EU sanctions. Regular meetings with managers of the companies in which it invests, and visits to production sites around the world, are the most reliable way of assessing how much weight companies attach to ESG criteria and their promotion of sustainable development. Carmignac's active voting policy is part of this commitment to promote best practices in all companies.
*For more detail on sector related exclusions please contact Carmignac.
What do E, S, and G mean to Carmignac?
Environment:

The scope of Carmignac's interest includes the impact of companies on the environment and their ability to propose services and products which respond to environmental challenges. Environmental issues the firm considers could include companies' treatment of carbon emissions, pollution, waste, and water usage.


Social:

Carmignac focuses on monitoring the impact of companies with all of their stakeholders (suppliers, employees, consumers) and the increasing public expectations of social responsibility. Social issues the firm considers could include all types of employment abuses, staff turnover metrics, diversity, work place health and safety, income distribution, and product safety.


Governance:

Carmignac focuses on the enhanced value created by companies that encourage governance ethics. Governance issues the firm considers could include any tendency towards uses of bribery and corruption, government's involvement and impact on management, board independence, executive compensation, and anticompetitive practices.
Carmignac, a UNPRI signatory since 2012
---
Carmignac has made a public commitment to adopt and apply the United Nations Principles for Responsible Investment (UNPRI). Today, over 1,100 Investment Managers have signed the UNPRI, advocating the consideration of Environmental, Social and Corporate Governance issues in investment practices. The company has gradually introduced the UNPRI's six responsible investment principles into most of its Funds:

1. We will take into account environmental, social and governance (ESG) factors in the investment analysis and decision-making process.
2. We will be active investors and incorporate ESG issues into our shareholder policies and practices.
3. We will ask companies in which we invest to publish appropriate information on ESG issues.
4. We support the adoption and spread circulation of these Principles within the investment industry.
5. We will work together to become more effective in applying these Principles.
6. We will report on our business and our progress in implementing these Principles.

UNPRI recognizes the strengths of Carmignac's SRI policies
UNPRI Assessment results 2017: Carmignac is rated A for both "Strategy and Governance" and "Fixed Income SSA"* as well as A+ for "Listed Equity-Incorporation".


UNPRI Transparency report 2017: Access the full report


*government bonds
Implementing ESG criteria in the investment process
---
The integration of ESG criteria into the investment process is based on four stages.
1. Understanding: Incorporating and selecting best socially responsible practices. Make use of an ex ante screening tool, MSCI Business Involvement Screening Research, and MSCI ESG ratings company research.

2. Integrating ESG criteria: Identifying risk factors and adopting responsible behaviour. Comply with a list of excluded companies and identify potential controversies in our investments.

3. Committing: Promoting ESG criteria over the long term, especially in our active voting policy.

4. Communicating: Publish each fund range voting policy and annual report. Publish the Funds' annual reports with specific ESG related commentary. Provide the Funds ESG and Carbon analysis prepared by MSCI ESG analytics' team when requested.

Voting policy documents:

As of 31/12/2017, 95% of our assets under management take into account ESG criteria.
Working hand-in-hand with high-quality partners
---
MSCI ESG, Carmignac's partner for ESG Portfolio Analytics, ESG CarbonMetrics and ESG ratings corporate research
Carmignac has chosen a world leader in research-based indexes and analytics, MSCI ESG, to enhance its understanding of ESG-related risks and opportunities in equity and bond selection. Carmignac performs comprehensive fund analytics and carbon emission analysis using MSCI ESG Portfolio Analytics reports, enabling an external benchmarking of its SRI process with recognized SRI targeted indexes.
ISS, Institutional Shareholder Services, Carmignac's partner for proxy voting
Carmignac has partnered with the most experienced governance advisor with global reach, benefiting from their comprehensive governance research and recommendations, while maintaining total control of its voting choices. ISS supports Carmignac's efforts for specific responsible investing engagement and reporting.
The case of Carmignac's flagship Emerging Market equity strategy
---
A good example of Carmignac's approach to responsible investing is found in the investment philosophy of its global emerging equity Fund, Carmignac Emergents1.

The Fund's focus on investing in underpenetrated sectors ensures that it invests in sustainable growth themes such as financing sustainable technologies or improving living standards in developing countries.

The Emerging Market (EM) team members systematically integrate ESG criteria into their decision-making process and company analysis, and complement their internal analysis with the help of external, independent ESG research providers, among them MSCI ESG, the world's largest provider of ESG research.

Carmignac's EM team has further extended the company's negative screening process by applying limits to a broader range of controversial sectors and by incorporating their own socially responsible convictions, which may vary from third party ESG research providers and institutional investors.
Investment choices we make are based on Sustainability, applying Environmental, Social and Governance criteria to these choices are an essential part of that.
Xavier Hovasse, Head of Emerging Market Equities and Fund Manager of Carmignac Emergents1
Acknowledgements by SRI consultants and fund data providers
MSCI ESG

– Thanks to its rigorous investment process and socially responsible approach, Carmignac Emergents1 has a higher overall ESG score2 than its reference indicator, the MSCI Emerging Markets Index, 4.60 versus 4.13 respectively.


Morningstar/Sustainalytics

– In 2017, Morningstar has recognized Carmignac's SRI approach by identifying Carmignac Emergents1 with a "socially conscious" tag, and received an Above Average Morningstar Sustainability RatingTM (4 globes)3.
(1) Carmignac Emergents' strategy is also available through Carmignac Portfolio Emergents, sub-fund of Carmignac Portfolio, a Luxembourg SICAV. Both Funds share the same investment strategy, portfolio construction and management process. Countries where each Fund is registered for public distribution are listed in the Fund Processing Passport (FPP) and on our website.
(2) All scores are on a 0-10 scale, with 10 being the best. If ESG coverage is less than 100% holdings are adjusted to 100% for report calculations. Source: MSCI Portfolio Analytics, December 2016. Past performance is not necessarily indicative of future performance.
(3) Based on 78% of AUM. Sustainability Score as of 31/03/2017. Sustainability Rating as of 30/09/2017. Sustainalytics provides company-level analysis used in the calculation of Morningstar's Sustainability Score. The Morningstar® Sustainability Rating is intended to measure how well the issuing companies of the securities within a fund's portfolio are managing their environmental, social, and governance ("ESG") risks and opportunities relative to the fund's Morningstar category peers. © 2017 Morningstar. All rights reserved. The information contained herein: (1) is proprietary to Morningstar and/or its content providers; (2) may not be copied or distributed; and (3) is not warranted to be accurate, complete, or timely. Neither Morningstar nor its content providers are responsible for any damages or losses arising from any use of this information. Past performance is no guarantee of future results.